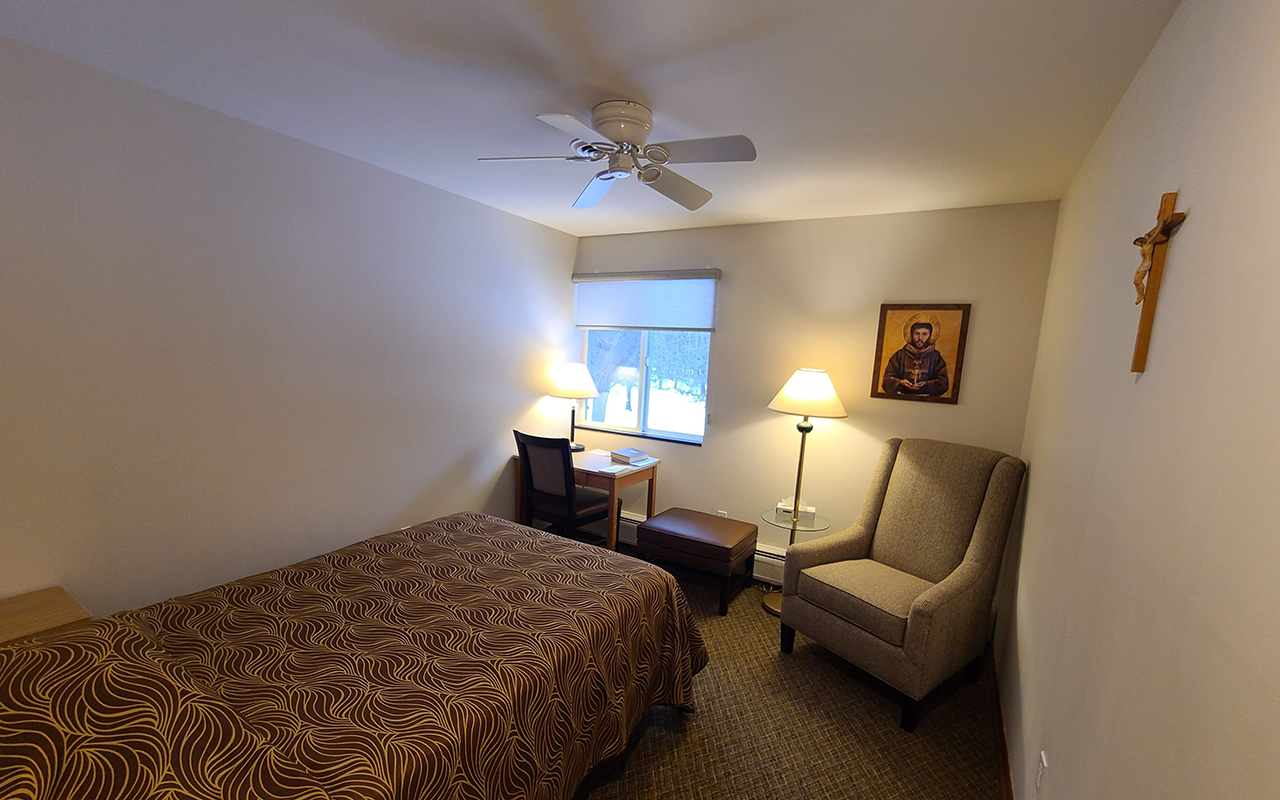 Our retreat center highlights the simplicity and hospitality of the Capuchin friars. During the pandemic, we were able to refurbish our rooms as well as replace our bedding, and furniture. Our newly remodeled rooms feature climate control, new décor made by Michigan manufacturers, and original artwork from the late Br. Mike Gaffney, OFM Cap. of the Capuchin Franciscan Province of St. Joseph.
About the rooms:
We offer 47 individual rooms and have 56 beds available. Each room has its own controls for heat and air conditioning, a private bathroom & shower, WiFi access, and extra pillows & bedding.
Two rooms feature newly-remodeled ADA-accessible bathrooms
Newly remodeled with new furniture, mattresses, blinds, and artwork
Upgraded security features and locks
AC & heating control for each room
Rooms have either 2 twin-size beds or one queen-size bed
24 hour access to the chapel with space for Adoration of the Blessed Sacrament
Toiletry essentials with others (e.g., razors, comb, toothbrush, etc.) available for a nominal cost
WiFi access (see reception desk for password)
24 hour access to coffee and microwave in the dining room
Access to the 93 acres of the retreat center, surrounded by woods in Washington Township
10 minutes away from restaurants, grocery stores, Meijer, and other businesses
Whether you're looking to do some journaling, enjoy the natural surroundings, or just enjoy some quiet time away from the big city,  it's worth the trip to spend time at Cap Retreat!