Capuchin Retreat depends on prayer, volunteer work and financial donations to continue its ministry.
Give now
Friars and Staff
Capuchin Retreat is blessed with many talented and dedicated people working to serve the spiritual needs of all who visit. We have a full-time preaching staff of Capuchin friars, and an extended preaching staff to help you grow as a disciple of Jesus. Our faithful hospitality and kitchen staff serve as your dining room hosts. We are blessed with many volunteers who enhance our charism of Franciscan hospitality and spirituality.
Staff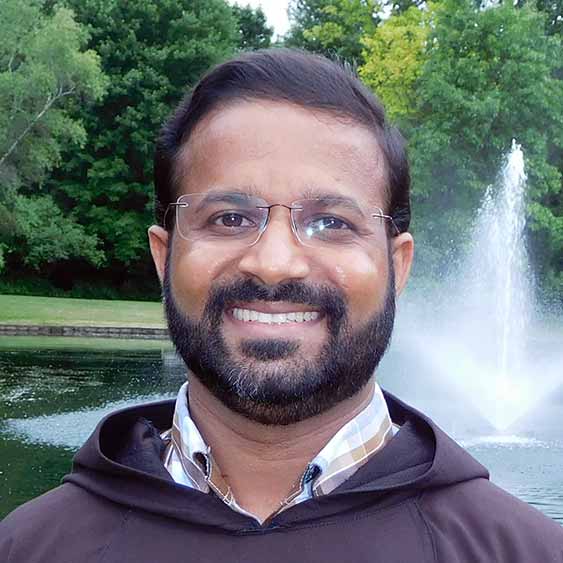 Fr. Binoy Augustine, Capuchin,
Director
Fr. Binoy assumed the responsibility as Director of Capuchin Retreat in 2019. He became part of our staff on November 6, 2017 and is from Kerala, India. He joined the Capuchin Province of Krist Jyoti, North-West India in 1994 and was ordained to the priesthood on January 6, 2007.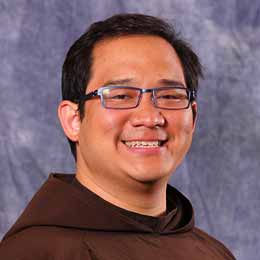 Fr. Tom Nguyen, Capuchin,
Assistant Director
Fr. Tom brings his invigorating energy and enthusiasm into his preaching. He utilizes the human experience to look at how God's grace is all around us. His message is of joy and hope grounded in the Franciscan perspective.
Fr. Tom Zelinski, Capuchin,
Preacher
Fr. Tom is a native of Menasha, Wisconsin. Fr. Tom was on staff here in 1989-1991, and returned in 2014. In addition to being in Retreat Center ministry for a total of 29 years, he also spent seven years in a Parish.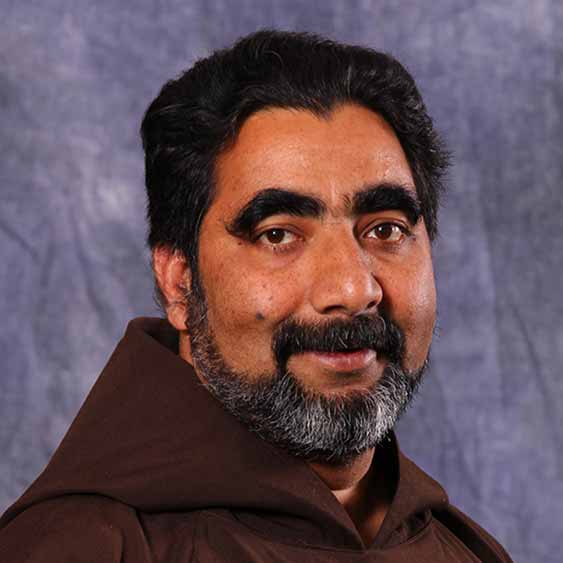 Fr. Biju Chacko Parakkalayil, Capuchin,
Preacher
Fr. Biju came to Capuchin Retreat in 2017. Prior to that, he worked in the postulancy program in Milwaukee and before that seminarian formation and parish work in Punjab, India. He made perpetual profession of vows in 1998 and was ordained a priest in 2000. He studied in Rome from 2003-05 and received his Masters in Franciscan Spirituality.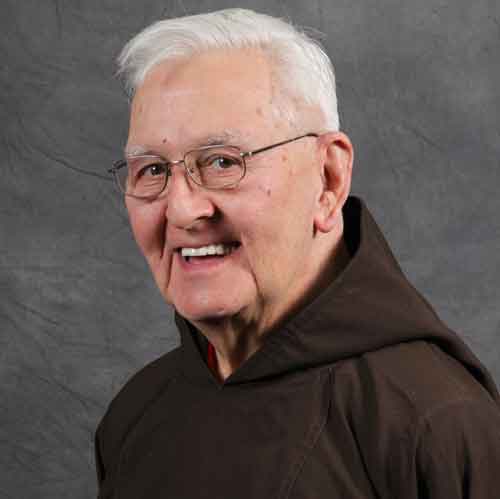 Br. Jim Andres, Capuchin,
Preacher
Br. Jim has been ministering as a Capuchin friar for over 60 years, including serving as a parish priest, as well as working in prisons, as a campus minister, and ministering in the Middle East.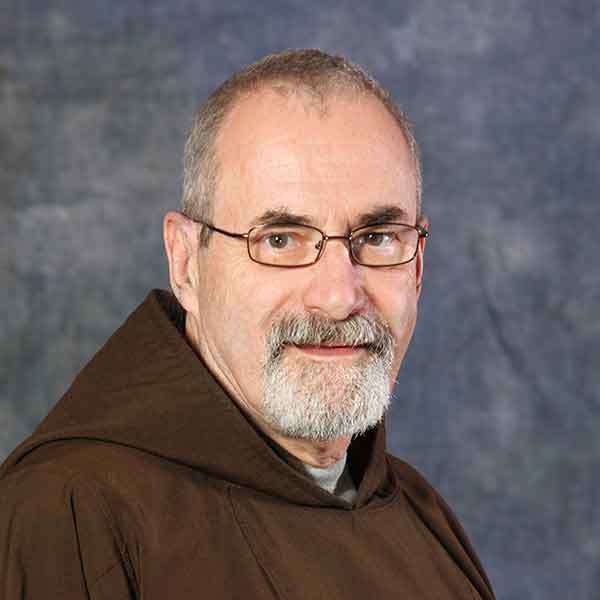 Fr. Jim Hast, Capuchin,
Preacher
Fr. Jim is part of the ministry team at Capuchin Retreat. Prior to entering ministry at Capuchin Retreat, Fr. Jim ministered at the Solanus Casey Center in Detroit. Lesley Healy,
Administrative Assistant
Lesley joined the staff in July 2017 as a part time administrative assistant.  Her desire to joyfully serve others leads her here to assist in the hospitality and office work at Capuchin Retreat. Michael Apigo,
Maintenance Supervisor
Michael joined us in May 2019 as the Maintenance Supervisor for the entire facility and grounds. He coordinates the day to day upkeep of the center and helps with long-term preventative maintenance. He is ecstatic to be part of a wonderful facility and a very caring staff. Steve Endres,
Maintenance Staff
Steve Endres has worked in our maintenance department for the past 12 years and coordinates with the Maintenance Supervisor for the smooth running of the facility and grounds on a daily basis. Christine Pilzninski,
Housekeeper
Christine Pilzninski came on board in March 2019 as the housekeeper. Christine loves how peaceful the Retreat Center is and enjoys the people, the atmosphere, and her job of service.
Extended Preaching Staff
Diane McDonald
Diane works for Angela Hospice as Director of Spiritual Care, and has served as staff chaplain for oncology and hospice units.  Ms. McDonald is a certified thanatologist and an advanced bereavement facilitator.  She is currently a canon law procurator advocate for the Archdiocese of Detroit Marriage Tribunal, and returns to Capuchin Retreat having been on the extended preaching staff several years ago.  Diane is active in the community and has worked extensively with the homeless.
Judy Hedershott
Judy is a licensed massage therapist. She and her staff from Moonbeam Massage are available for massage therapy at the retreat center.
Sally McCuen
Sally guides others to enter into the mystery of God's love through scripture studies, spiritual direction, and retreats. She works full time at the Solanus Casey Center in Detroit. Her background spans high school religion teacher, college adjunct professor, campus minister, RCIA coordinator, and spiritual director. Sally holds a Master of Arts Degree in Theology from the University of Notre Dame. She is happily married to Patrick since 1986 and is raising two young adult daughters.
Nancy Clancy
Nancy is retired after ministering for 30 years within the Archdiocese of Detroit. She has served as a Youth Minister, Director of Faith Formation and Adult Formation Coordinator at various parishes and completed her ministry as Director of the Office of Family Ministry at Christ the Redeemer in Lake Orion. Nancy has a Master's Degree in Religious Studies and numerous post-graduate classes in spirituality and prayer. She has published several articles in the Religion Teachers' Journal and co-authored a program for Lay Ministry Training, titled "ACTS, A Call to Serve." On a personal level, Nancy has been married for 38 years to Richard, and is the proud parent of two young adults.
Patty Merlo
Patty is a spiritual director who leads retreats and workshops on prayer, spirituality, and forgiveness. She trained as a hospital chaplain and received a Master's Degree in Pastoral Ministry from Madonna University with a focus on hospice and bereavement. Additionally, she has taken many post-graduate classes in Sacred Scripture at Ss. Cyril and Methodius Seminary in Orchard Lake. She and her husband, Tony, love to travel and spend a great deal of time with their four children and seven grandchildren.
Stay up to date with Capuchin Retreat