Capuchin Retreat depends on prayer, volunteer work and financial donations to continue its ministry.
Give now
Volunteer
Due to the COVID-19 pandemic, volunteer services at Capuchin Retreat are suspended. When it is safe for volunteers to return to ministering at Capuchin Retreat, we will provide updates.
Capuchin Retreat relies on dedicated volunteers to sustain this life-giving Franciscan ministry. The friars and staff are grateful for the many volunteers who make Capuchin Retreat your Franciscan home. Throughout the year, Capuchin Retreat has need of volunteers to assist with:
Painting, outdoor & indoor
Electrical, plumbing, woodwork, etc.
Preparing mailings (stuffing envelopes, etc)
Planting and upkeep of the various flower beds
Work on the grounds such as tree trimming etc
Window cleaning, bed making
And other tasks. If you are called to serve, please complete the form below to submit an inquiry.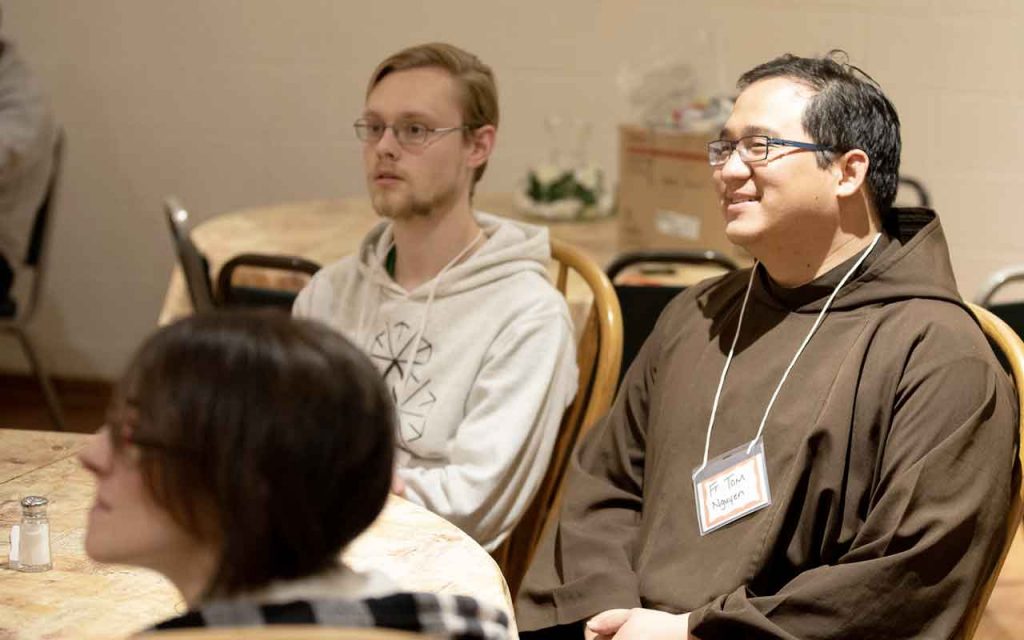 Stay up to date with Capuchin Retreat