Capuchin Retreat depends on prayer, volunteer work and financial donations to continue its ministry.
Give now
Volunteer
Due to the COVID-19 pandemic, volunteer services at Capuchin Retreat are suspended. When it is safe for volunteers to return to ministering at Capuchin Retreat, we will provide updates.
Capuchin Retreat relies on dedicated volunteers to sustain this life-giving Franciscan ministry. The friars and staff are grateful for the many volunteers who make Capuchin Retreat your Franciscan home. Throughout the year, Capuchin Retreat has need of volunteers to assist with:
Preparing mailings (stuffing envelopes, etc)
Planting and upkeep of the various flower beds
Work on the grounds maintenance
Window cleaning, bed making
Special events and projects
And other tasks. If you are called to serve, please complete the form below to submit an inquiry.
COVID-19 Mitigation Guidelines:
In order to help mitigate the spread of COVID-19 and to protect your health and the health of our staff, we ask you to implement the following guidelines:
Please do not volunteer if you or someone in your household is experiencing any one of the COVID-19 symptoms. Also please do not volunteer if you are under quarantine or supposed to be under quarantine.
You will be asked to complete a standard COVID-19-related health questionnaire before entering Capuchin program premises.
You will be asked to review and abide with COVID-19 Reporting and Follow-up Guidelines.
When you are on the Capuchin premises, you must follow CDC-recommended guidelines, including:

Mouth and nose must be covered with a face mask or cloth covering at all times.
Maintain at least six feet of social distance from others at all times.
Wash hands properly with soap and water and/or use hand sanitizer (with at least 60% alcohol)
No touching of face with hands.
Cough into a cloth, tissue or your elbow.
Do not shake hands or engage in any unnecessary physical contact.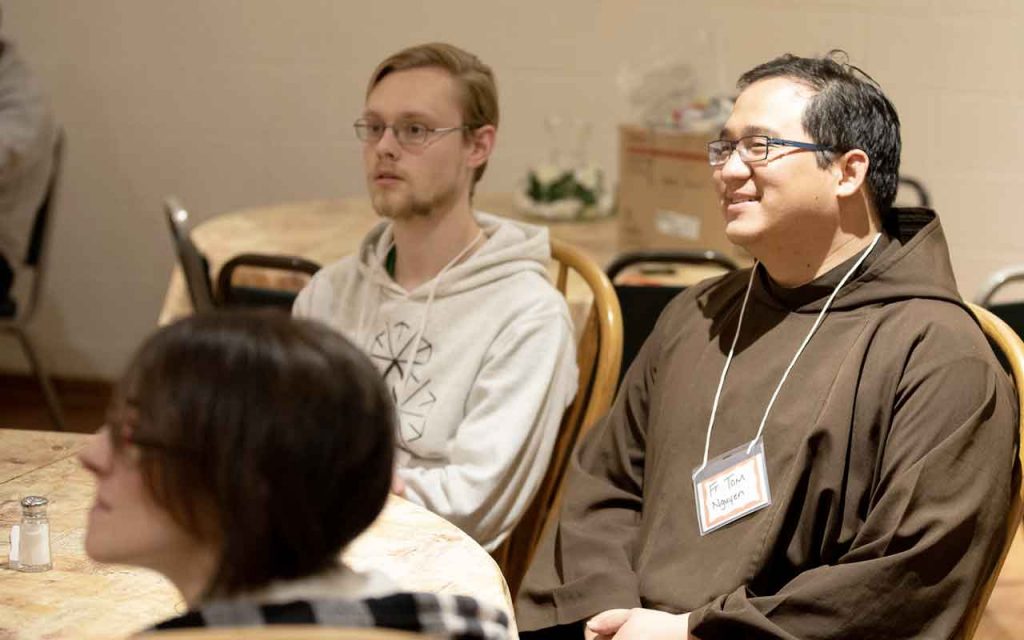 Stay up to date with Capuchin Retreat