Capuchin Retreat depends on prayer, volunteer work and financial donations to continue its ministry.
Give now
The Hermitage
Get away from it all and reconnect with God
The two-bedroom Hermitage, with one newly-remodeled bath, a kitchen, living room, sun room and full deck, and surrounded by nature, affords the opportunity for solitude, peace and quiet. What better way to quietly pray, reflect, and connect with God?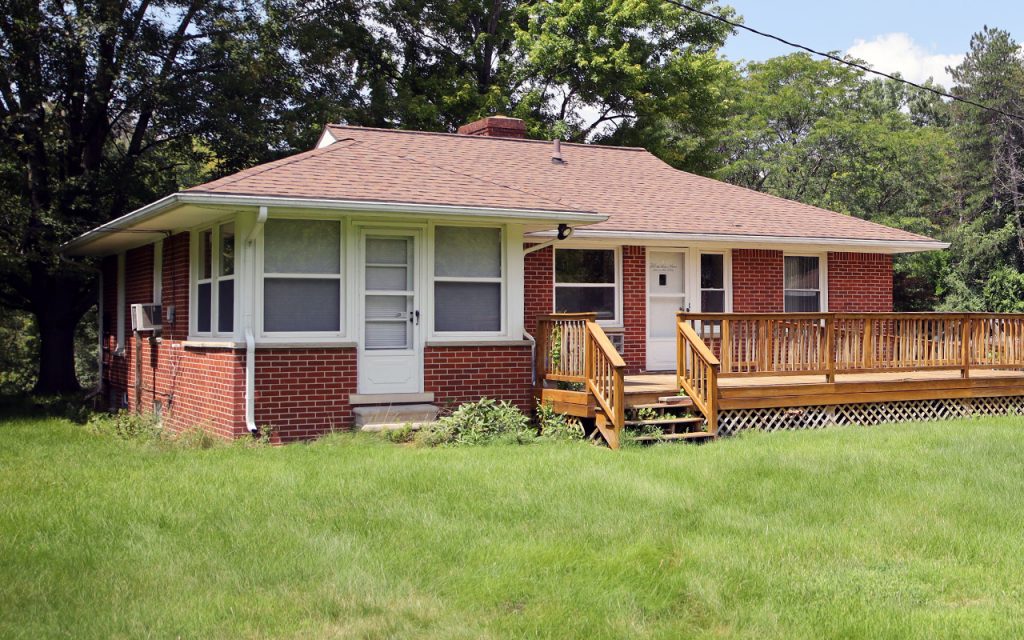 If you're looking for a spot to get away and just be with God on a one-to-one basis, or if you're looking for a private location where you can still receive Spiritual Direction, this is the perfect solution. Spiritual Direction includes meeting with a priest or lay spiritual director for about one hour per day. Typically you will have an opportunity to talk over whatever keeps you from being the person God intended. You will often be directed to specific prayers, meditations, spiritual reading, etc. You will also have the opportunity for individual confession.
The Hermitage is a two-bedroom house with one newly remodeled bath, kitchen, living room, sunroom and full deck off the back door is available for use by anyone who wants to increase their spiritual life or just commune with nature. Each bedroom has a full-size bed. Watch deer, rabbits, turkeys, and more in this peaceful setting, about 1,000 feet from the main Capuchin Retreat Center. Mass is available Monday through Friday at 8:00 a.m.
Please bring your own food to prepare in the fully equipped kitchen with refrigerator, stove, microwave, coffee pot, dishes, pots/pans, dish detergent, etc. The Center has a list of local grocery stores and restaurants. Fresh linens are provided, but guests should bring their own personal care and hygiene items.
The house is also within walking distance of Stony Creek Metro Park.
The suggested offering, per person, for The Hermitage is: $100/night.
To reserve a stay at the Hermitage, please call us at (248) 651-4826.
Stay up to date with Capuchin Retreat