Capuchin Retreat depends on prayer, volunteer work and financial donations to continue its ministry.
Give now
Join Us for the Return of Food and Francis!
St. Francis and St. Clare were known to have social and spiritual conversations in the garden outside the Porzuincola chapel in Assisi. Imitating their example, Capuchin Retreat Center offers a five-evening series called "Food and Francis" which features an evening dinner and a conversation on Franciscan spirituality led by a Capuchin Friar!
Our theme for this year is "Transforming the World Through Reverence." Each evening will reflect upon a specific Franciscan value that, by following, can reverently transform the world around us in the footsteps of St. Francis. Please join us for our first event on Wednesday, September 7, 2022 for our first talk "Justice for All Creation" with Br. Bill Hugo. Call us at (248) 651-4826 to sign up! (Suggestion donation is $40).
Learn More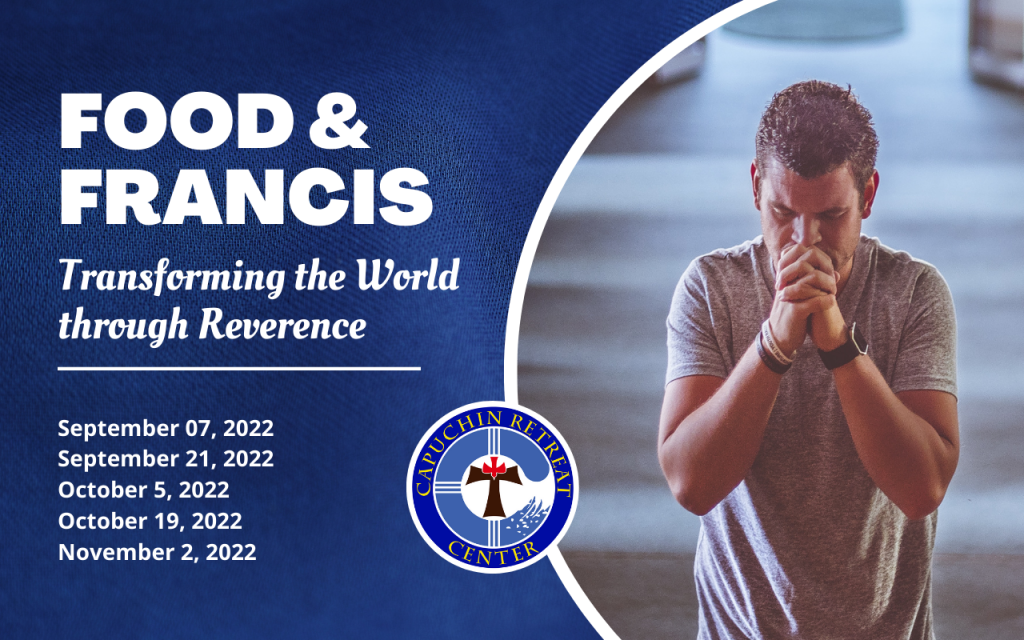 Meet Our Ministry Leaders!
Meet Father Vito and Father Julius, the Director and Associate Director of the Capuchin Retreat Center!
Fr. Vito assumed the responsibility as Director of Capuchin Retreat in November 2021. He comes to us from Chicago, where he has spent the past 10 years in ministry. Fr. Vito attributes his mother for his commitment to social justice, his roots of Latino theology, and his love of cats.
Fr. Julius assumed the responsibility as the Associate Director of Capuchin Retreat Center in June 2022. He comes to us from Tamil Nadu, India where he completed the first 7 years of his Franciscan Capuchin formation in Tamil Nadu and Chicago where he completed his M.Div., and M.A in theology at Catholic Theological Union. Fr. Julius loves the Capuchin charism of preaching and accompanying people in their faith journey.
Learn More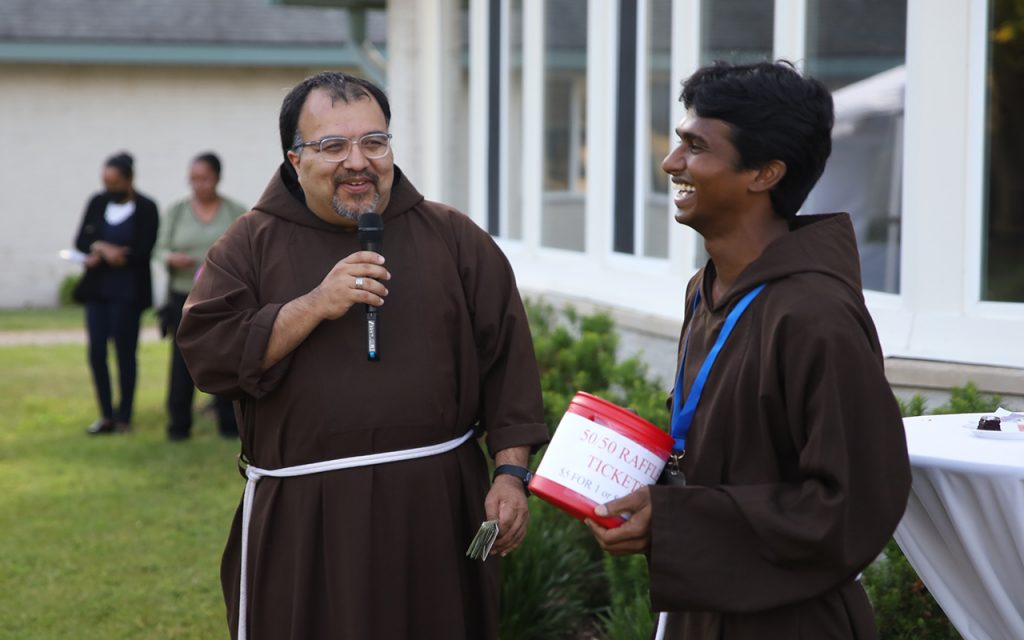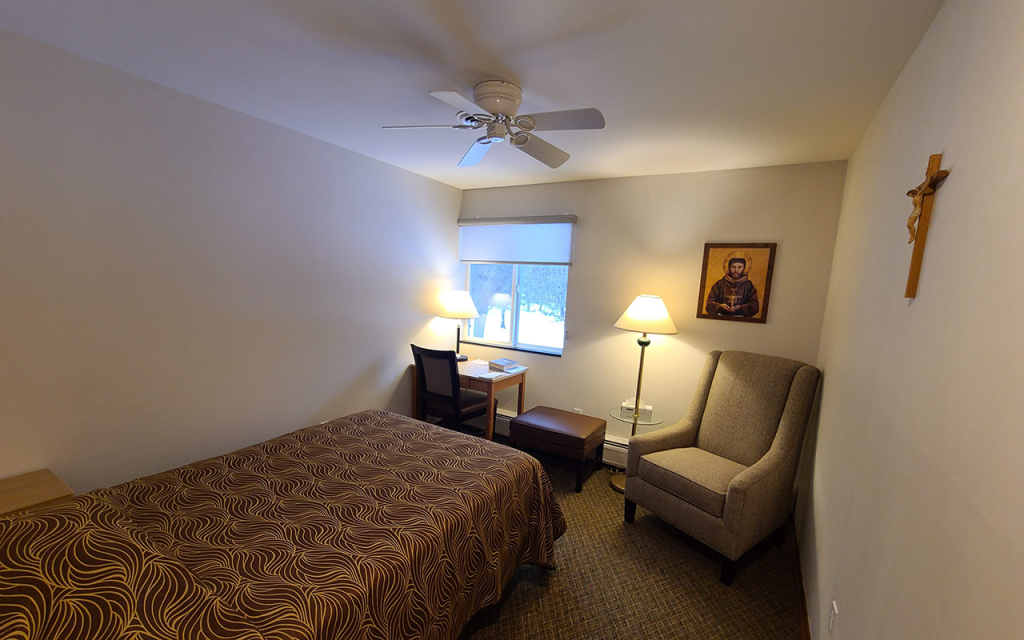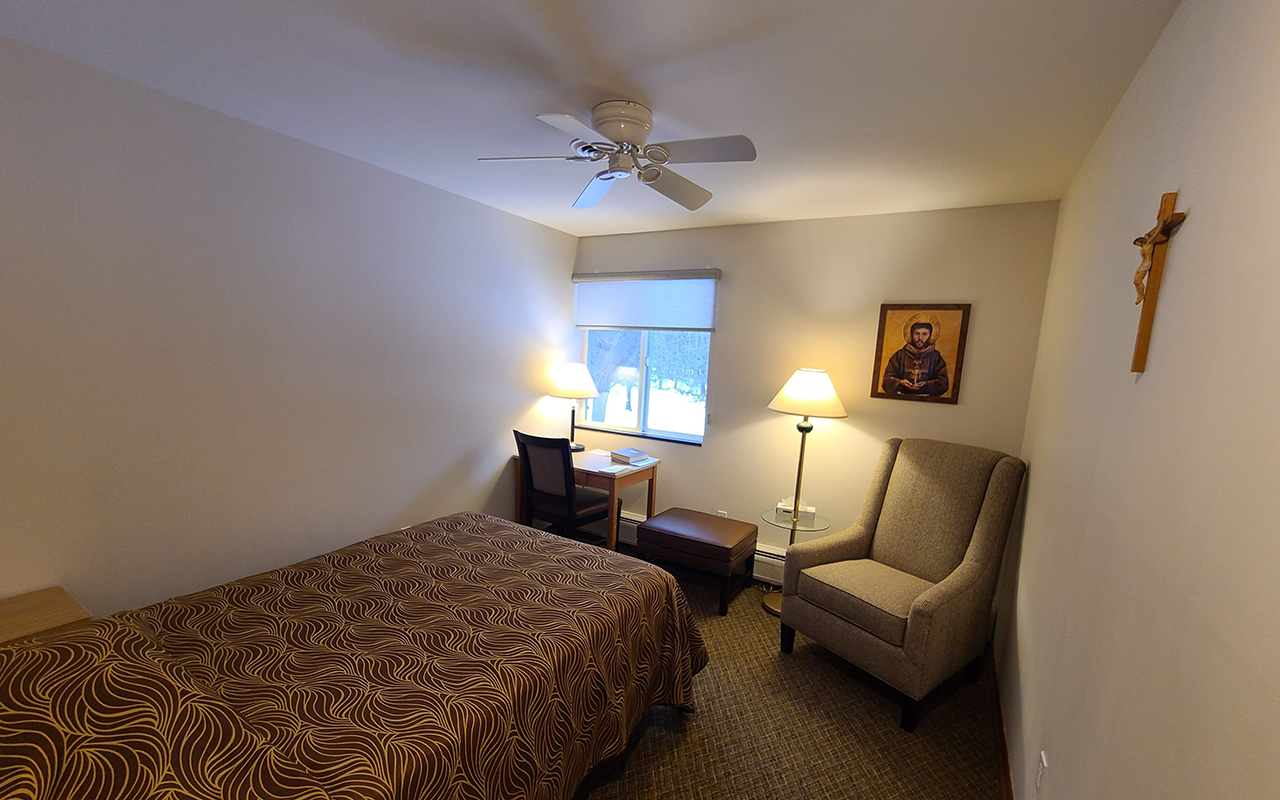 Inside Our Home
Our newly remodeled rooms feature climate control, new furnishings from Michigan manufacturers, and artwork from Bro. Mike Gaffney OFM Cap.
Learn More
Upcoming Programs
Event Oct 12
Wednesday Evening Mass
In the spirit of collaboration, as well as to respond to the spiritual needs of people in Macomb County, Capuchin Retreat Center has begun offering evening Mass every Wednesday at 7:00 pm.
Details
Event Oct 14 – Oct 16
Women's Weekend Retreat: #5
Sometimes prayer is a struggle. When the disciples of Jesus […]
Details
Event Oct 18
Morning Of Reflection: St. Luke, My Favorite Evangelist
A doctor who had the pulse of Jesus' heart – […]
Details
Recent Blog Posts
May 9, 2022
Capuchin Retreat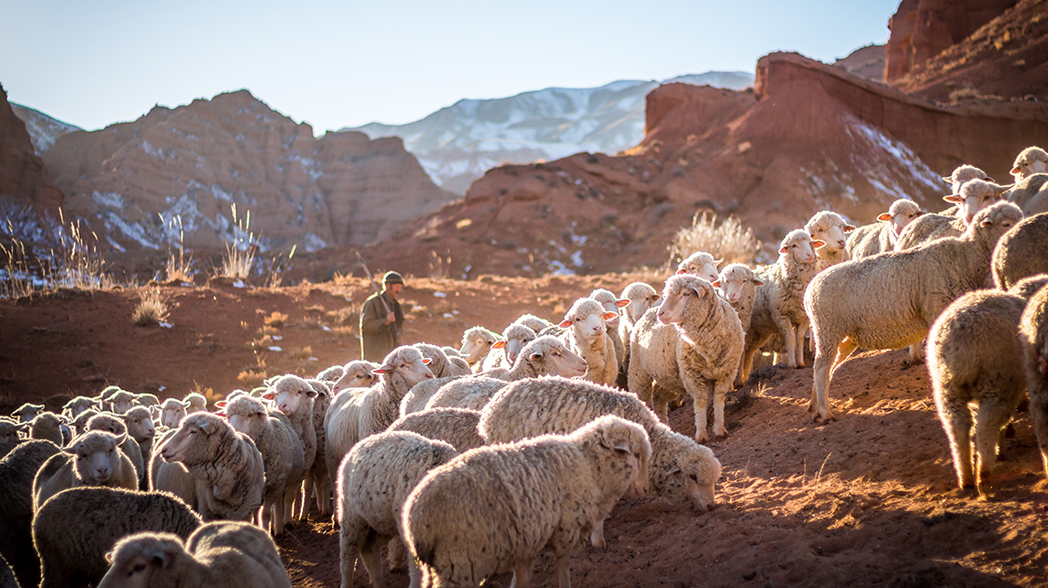 Good Shepherd
It is interesting to me that the image of Jesus as Good Shepherd has remained so popular and appealing to people down through the centuries. Most of us have no direct contact with sheep or shepherds, and yet there seems to be some sort of comfort or assurance that people feel with this kind of imagery.
Read More
Interested in becoming a Capuchin?
Capuchins give priority in their ministries to the two loves of St. Francis' life:
Serving our sisters and brothers in challenging circumstances, and preaching the Gospel.
About Capuchin Vocations
Stay up to date with Capuchin Retreat