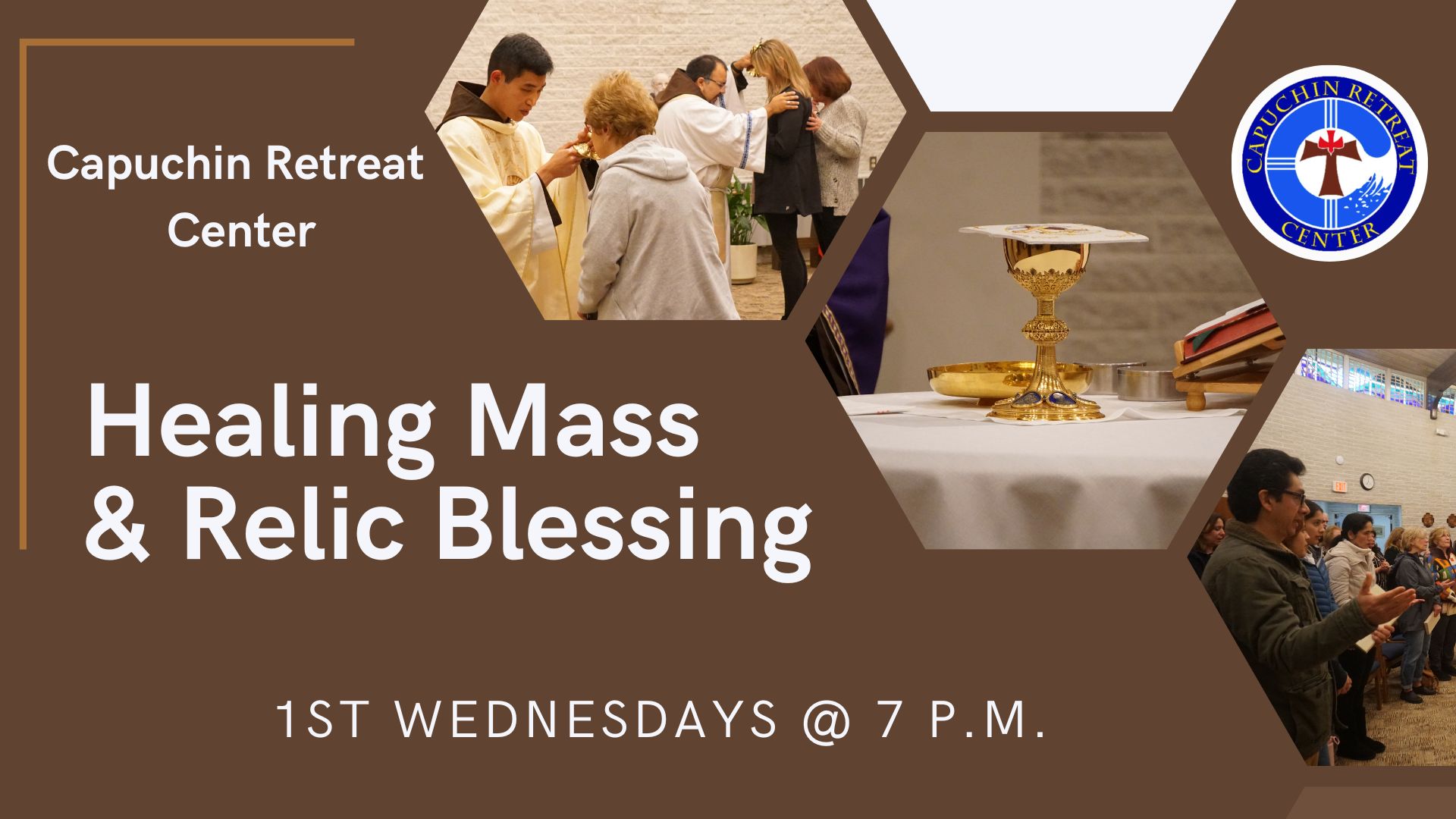 Dear friend in Christ and in St. Francis of Assisi,
Capuchin Retreat Center is not a stand-alone entity, but rather a ministry of the Capuchin Province of St. Joseph. Part of our ongoing collaboration has been with the Solanus Casey Center in Detroit. In the spirit of collaboration, as well as to respond to the spiritual needs of people in Macomb County, Capuchin Retreat Center has begun offering evening Mass every Wednesday at 7:00 pm.
As a way to increase the devotion to Blessed Solanus Casey, as well as to extend the healing ministry beyond the city of Detroit, Capuchin Retreat also offers a blessing with the relics of Blessed Solanus on the first 1st Wednesday of every month.
Come and be part of this healing evening and receive the healing through the intercession of Blessed Solanus Casey!
Prayers and blessings,
The Capuchin Franciscan Friars
Capuchin Retreat Center