Giving Thanks
July 26, 2020
Capuchin Retreat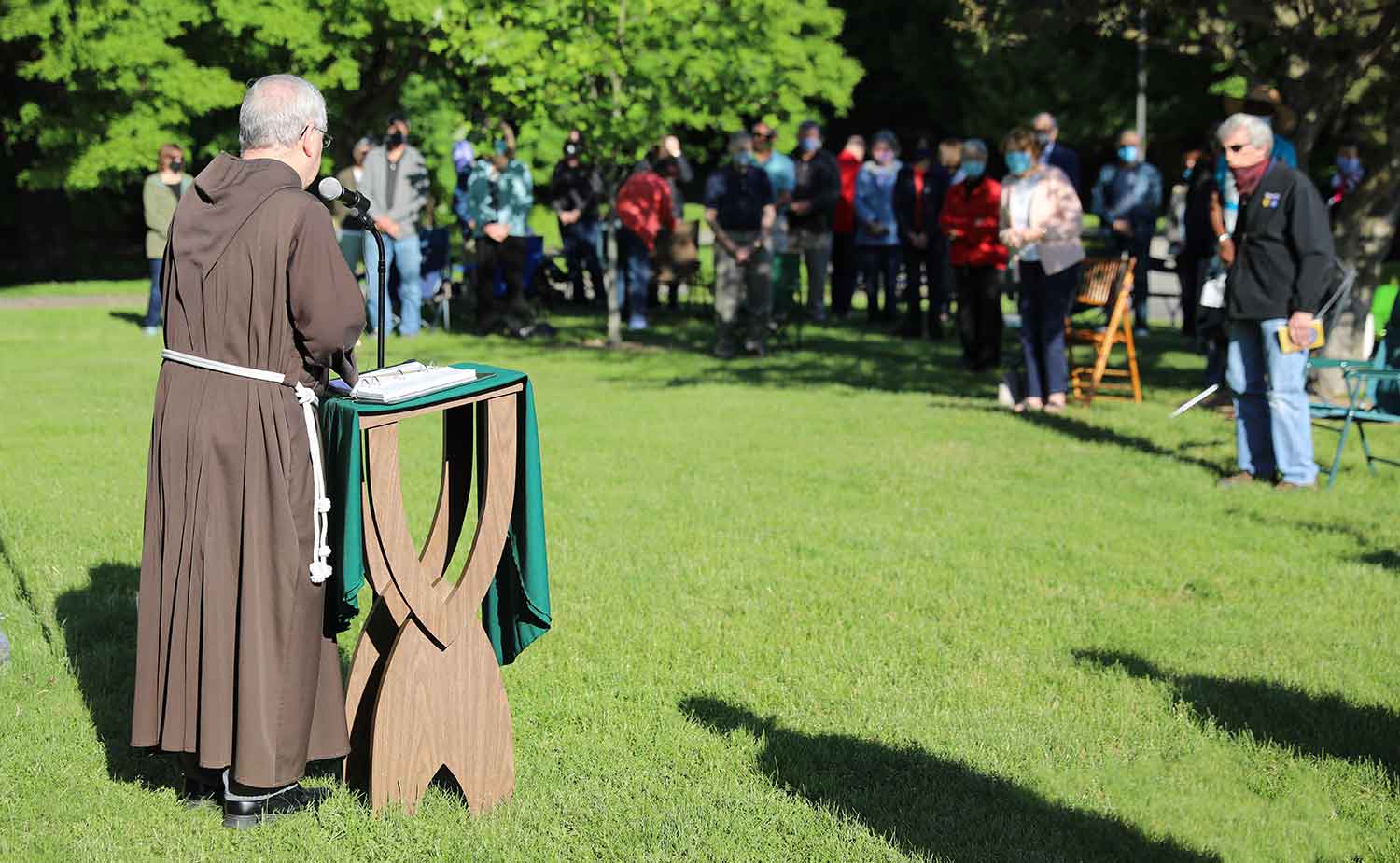 By Fr. Tom Zelinski, OFM Cap.
Our friary chapel has a large window looking out on a flowering bush. Every day hummingbirds visit the flowers. Amazing little creatures. On the morning I am writing this I saw a doe and fawn walking behind the retreat center.
Earlier this summer, a pair of house finches built a nest on our window ledge and produced two crops of eggs and little birds. The second hatching numbered 5 little ones. We noticed two turtles of different sizes laying eggs in our flower bed. We await the results of that activity.
And then there are people. Each weekday about 30 people arrive to attend our outdoor Eucharist. Our contribution to worship in the time of COVID-19. It is almost fun to pray in that setting, in the presence of the green trees against the blue sky –most days have been sunny — with the choir of birds singing in the background.
These all are part of some good news in a time when so much news seems bad.
I think of the words of the hymn, "for the wonders that astound us, thanks be to God."