Día de Reflexión: Deja que Dios Entra en tu Vida
August 6 @ 10:00 am

-

5:00 pm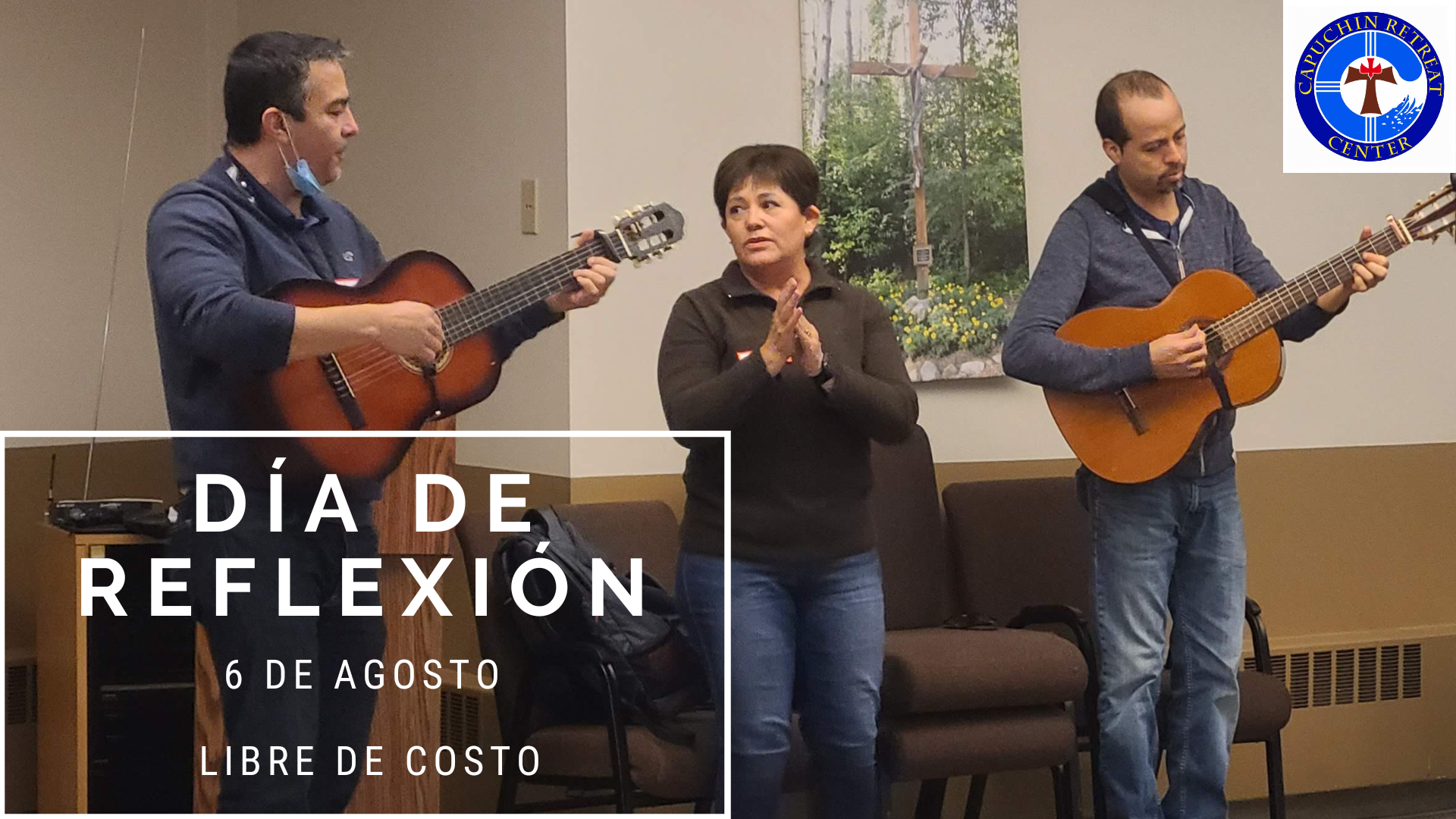 El 6 de agosto los capuchinos franciscanos les invitamos a ustedes participar en un día de reflexión para profundizarse en la fe. Ofrecerémos este evento en español en nuestra casa de retiro: Capuchin Retreat Center en Washington, MI.
Les invitamos a ustedes para renovarse en la misión cristiana para proclamar la buena nueva a los demás.
Libre de costo. Se aceptarán donativos. Si estas interesado o tienes más preguntas, por favór manda un correo electrónico a Pbro. Vito Martinez, el Director de la casa de retiro: [email protected].
——————————–
On August 6, Capuchin Retreat will be hosting a Day of Reflection  that will be presented entirely in Spanish! This event will be held at our Capuchin Retreat Center in Washington, MI.
We invite you to join us to be reinvigorated in your baptismal call to be a missionary disciple and proclaim the Good News to the world.
The cost is free. Donations will be accepted. If you are interested in joining, please contact our host, Fr. Vito Martinez, the director of Capuchin Retreat Center: [email protected].
Related Events