Recovery Retreat – Good News for Bad Times
December 2 @ 6:30 pm

-

December 4 @ 6:30 pm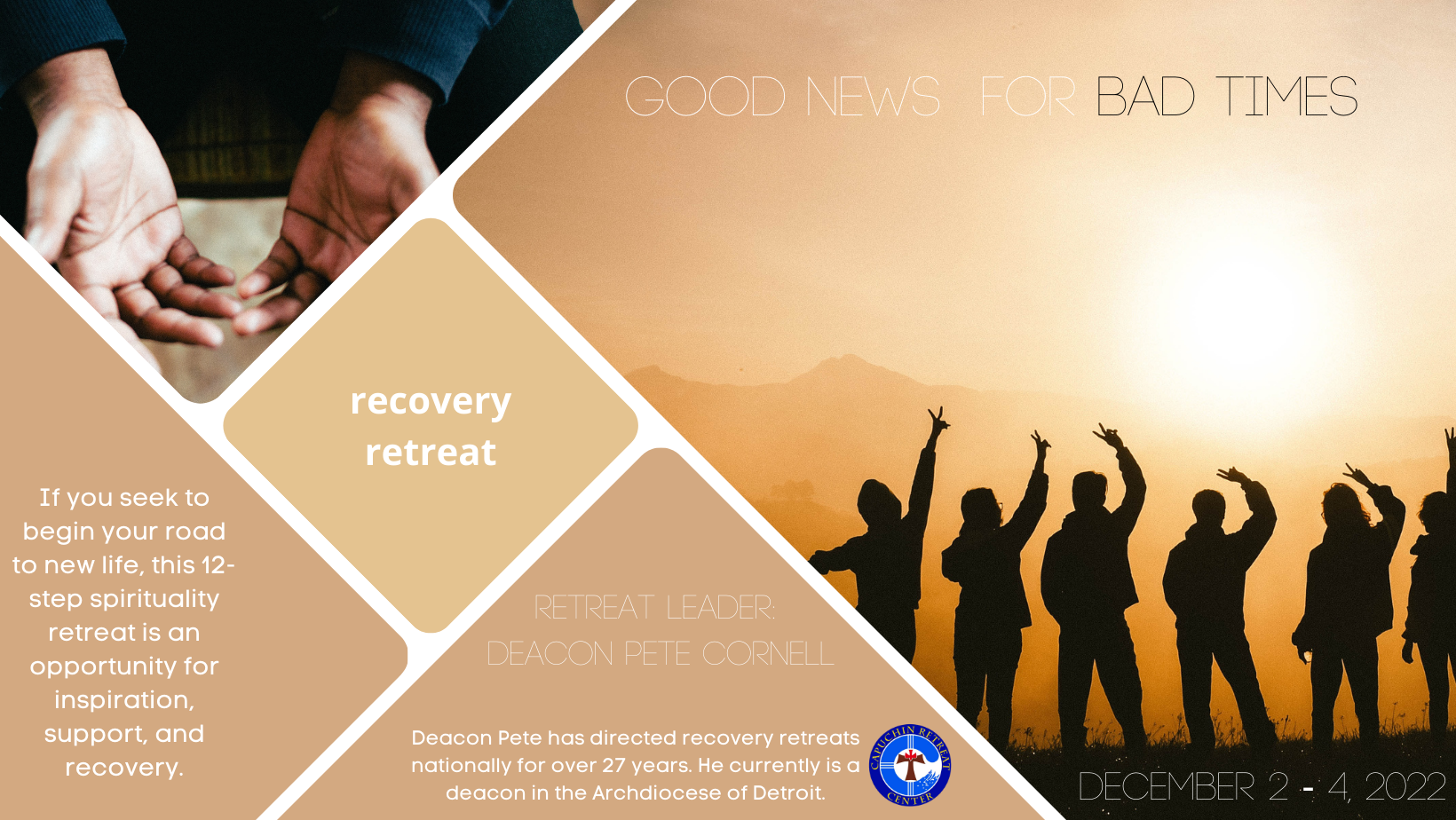 Recovery Retreat, led by Deacon Pete Cornell
Anne Frank was a young Jewish girl who lived in Nazi Germany. Even in the midst of the horrendous treatment she suffered, she was still able to write the following lines in her famous diary:
Everyone has inside him a piece of good news. The good news is that you don't know how great you can be! How much you can love! What you can accomplish! And what your potential is.
We can all speak of turmoil and pain in our personal lives. We all know the daily struggles of living today; in these times of uncertainty and COVID. How we respond to them is what defines us. This retreat is designed to help give us some tools to respond.
---
Take the time in a safe and warm environment to renew your commitment to the twelve steps that guide you in your daily life. We encourage you to join us this first weekend of December and enjoy true Franciscan hospitality.
Our retreat leader, Deacon Pete Cornell has directed 12-step spirituality retreats nationally for over 27 years, along with men's and women's spiritual retreats. He is an ordained a Permanent Deacon for the Archdiocese of Detroit and is assigned to St. James Parish in Novi.
Call the retreat center to register.