Morning of Reflection: The Last Voicemail of St. Francis Assisi
February 15 @ 9:00 am

-

12:00 pm

$40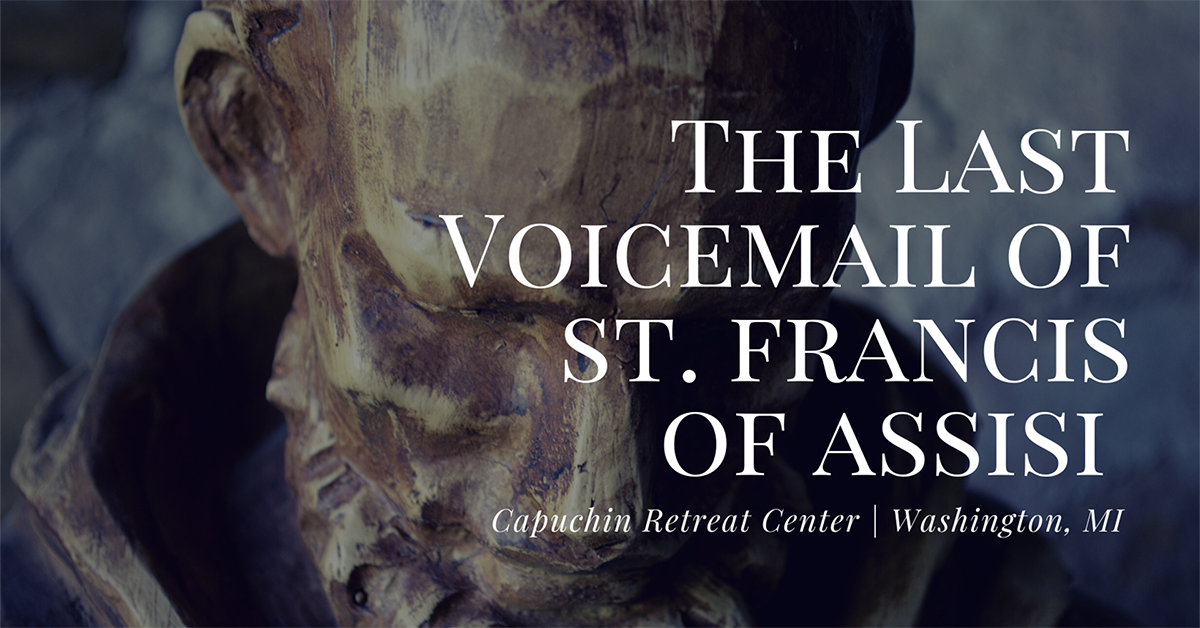 Grow as a disciple. Renew your faith. Deepen your spirituality.
At our monthly Mornings of Reflection, gain a deeper insight on faith from a Franciscan perspective. Topics vary by month. This month's topic is "The Last Voicemail of St. Francis of Assisi" and it will be presented by Br. Antony Julius Milton, OFM Cap.
This topic explores the Testament of St. Francis which contains his last words of advice, admonition, and blessing as well as his spiritual legacy to his followers whom he loved dearly. Thus, for Franciscans, it's a highly important document to consider as we imbibe the spirit of St. Francis in following Christ. The Testament captures, in a nutshell, the spiritual legacy of St. Francis' entire life-long desire to follow the Gospel of Christ.
We invite you to join us this month to explore this topic in depth. A digital copy of the testament is available at https://ofm.org/wp-content/uploads/2016/11/Testament.pdf and Br. Julius will provide copies at the talk as well.
Agenda:
Optional 8:00 am Mass in the Chapel.
Registration begins at 9:00 am
The program starts at 9:15 am
Lunch served at Noon
Registration is required, please call Capuchin Retreat at (248) 651-4826 to reserve your place.
The suggested donation is $40. There will be coffee, tea, and snacks available and we will serve lunch as well.
Related Events