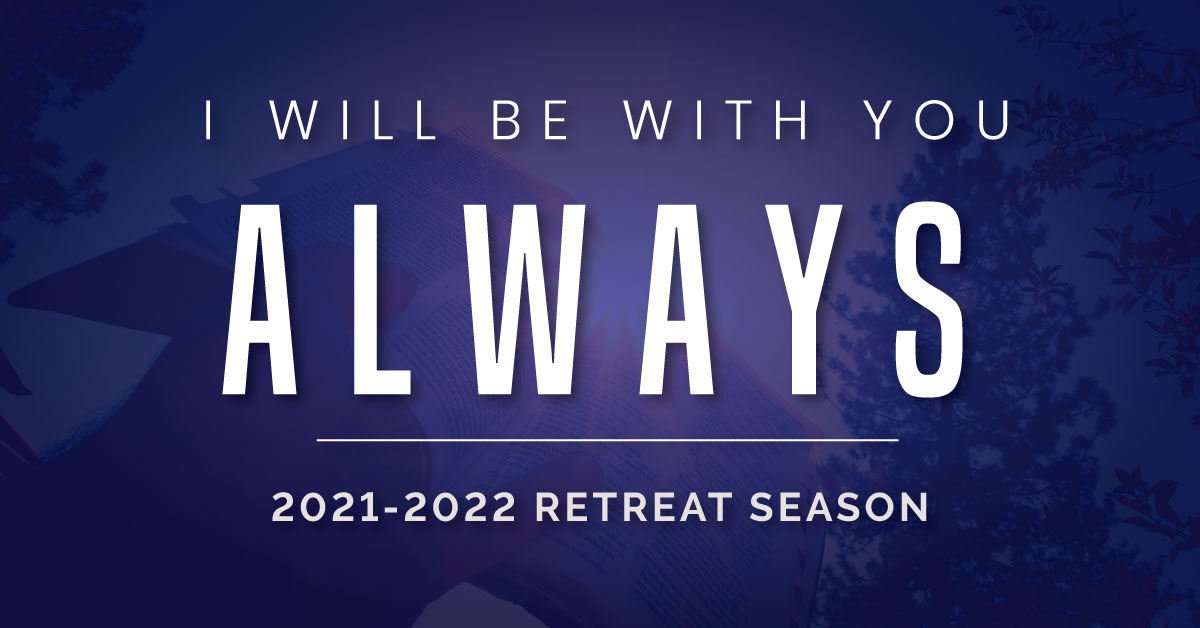 On this weekend we invite you to let go – let God. God is here right now and present. What helps us to hope and know that God is with us and is present in every age and moment? In the moments of uncertainty, we are called to trust the Lord. The Lord is guiding us through every trial. Truly putting our trust in God, and trusting that God is with you, gives you a freedom to let go and place your life in God's hand.
With the words of Jesus "Come to me all you who labor and are burdened, and I will give you rest" Mathew 11:28. We invite you all to enjoy the peace, freedom, and rest that Jesus offers.
All retreats are silent retreats which begin on Friday night with an orientation at 7:30 pm and finish with the noontime meal on Sunday. The cost of the weekend is $225, which includes a $50 non-refundable deposit to confirm your registration. Please register with a captain for the weekend in which you are interested. You do not have to belong to the parish/locale that is listed for that weekend.
Registration process
To register, contact one of the captains for the weekend you're interested in. You do not have to be a member of the parish or community in order to join the retreat weekend. Or you may submit an inquiry with our staff by calling (248) 651-4826.
COVID-19 mitigation
COVID-19 is an extremely contagious disease that can lead to severe illness and death. According to the U.S. Centers for Disease Control and Prevention (CDC), unvaccinated senior citizens and guests with underlying medical conditions are especially vulnerable. By visiting Capuchin Retreat, you voluntarily assume all risks related to exposure to COVID-19.
We will follow government COVID-19 public health guidelines that are in effect at the time of the retreat weekend.