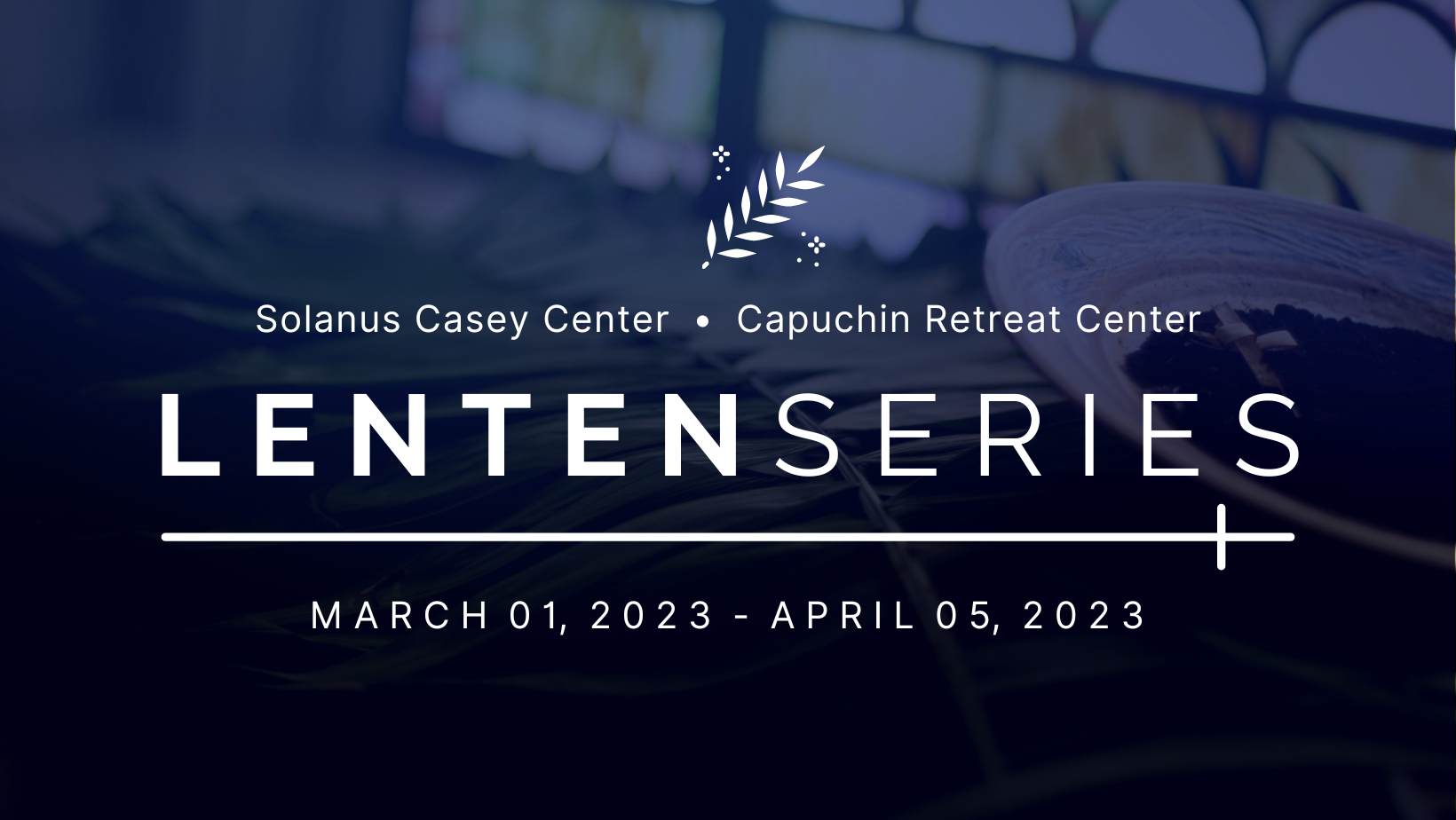 In coordination with the Solanus Casey Center in Detroit, the Capuchin Retreat Center is offering a six-week Wednesday evening lecture series during Lent called "The Gracious Gift of Lent".
Each evening will offer an opportunity for confession, followed by a simple dinner and a presentation in the dining room, and conclude with Mass in the chapel.
Agenda:
5:30 p.m. – 6:00 p.m. | Confession
6:00 p.m. | Simple Dinner
6:15 p.m. – 6:45 p.m. | Presentation
7:00 p.m. – 8:00 p.m. | Mass
Our list of topics and speakers are as follows:
March 01: "Spiritual Meaning of Lent" – by Sally McCuen, OFS
March 08: "Lenten Prayer" – by Br. Igor de Bliquy, OFM Cap.
March 15: "Fruits of Abstinence" – by Br. Steve Kropp, OFM Cap.
March 22: "Works of Charity" – by Br. Gary Wegner, OFM Cap.
March 29: "The Power of the Cross" – by Br. Truyen Nguyen, OFM Cap.
April 05: "The Victory of the Passion" by Br. Julius Milton, OFM Cap.
Each event has a suggested donation of: $40
To register, call (248) 651-4826 or email us at [email protected].
For online registration, click the register button below
Register