Turtles
August 28, 2020
Capuchin Retreat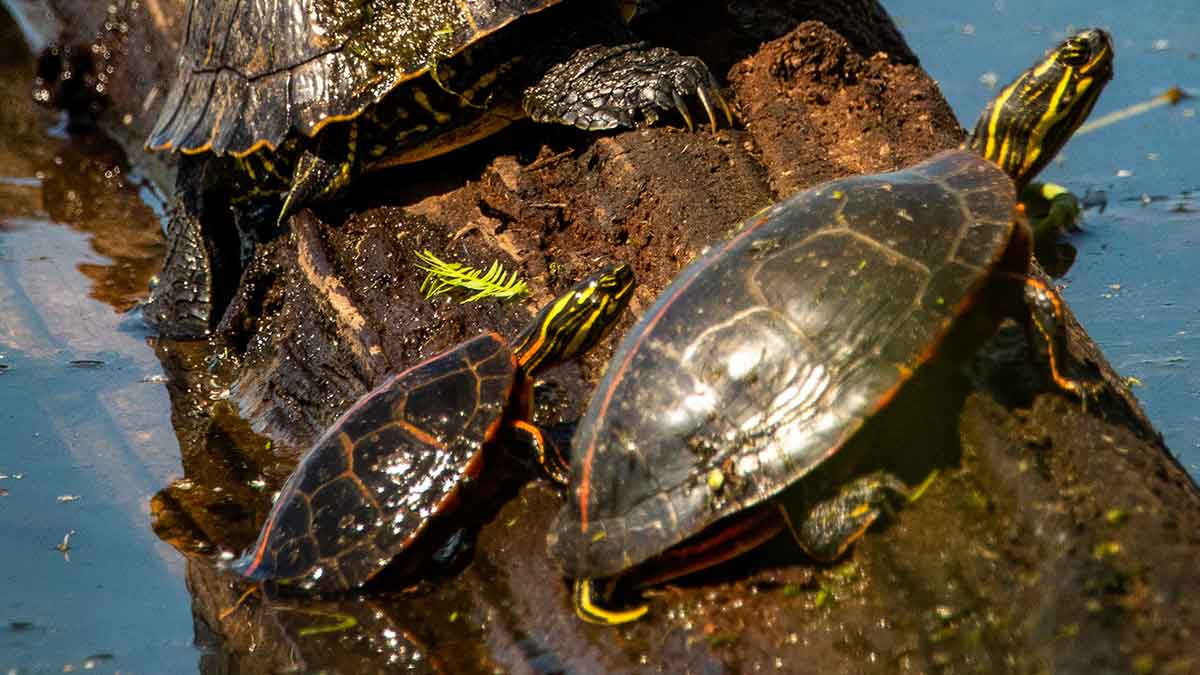 By Fr. Tom Zelinski, OFM Cap.
You may recall that earlier this year I reported that the friars here at Capuchin Retreat saw two turtles laying eggs in our flower bed.
Today, August 28, the feast of St. Augustine, the little progeny of one mother burst forth from their muddy nest into the bright world. One of the friars happened to notice one and alerted the rest of us.
We watched in awe as turtle after turtle climbed out of the muddy hole and onto the earth's surface, ready to begin a new life. No one thought to count, but 40 might not be an exaggeration. We think they are baby snapping turtles from a large mother. According to the ways of nature, probably many will not survive.
After they came out, they seemed to know enough to head toward our pond, several hundred feet away. How do they know that?! We watched, amazed, thinking that, if anything is a miracle, this is, accompanied by all sorts of miracles around us.
I'm not pointing to any special "spiritual" message here, other than the message of awe and wonder and appreciation. Though we might be reminded again of Pope Franics' plea in his encyclical, Laudato Si, that we need to take care of this one home we all share, including baby turtles.
It was wonderful for a few moments to forget about Covid-19, and social unrest, and violence, and the general sadness of this year. As a line in a song says, "for all the wonders that astound us, thanks be to God!"