Baptism of Jesus
January 11, 2021
Capuchin Retreat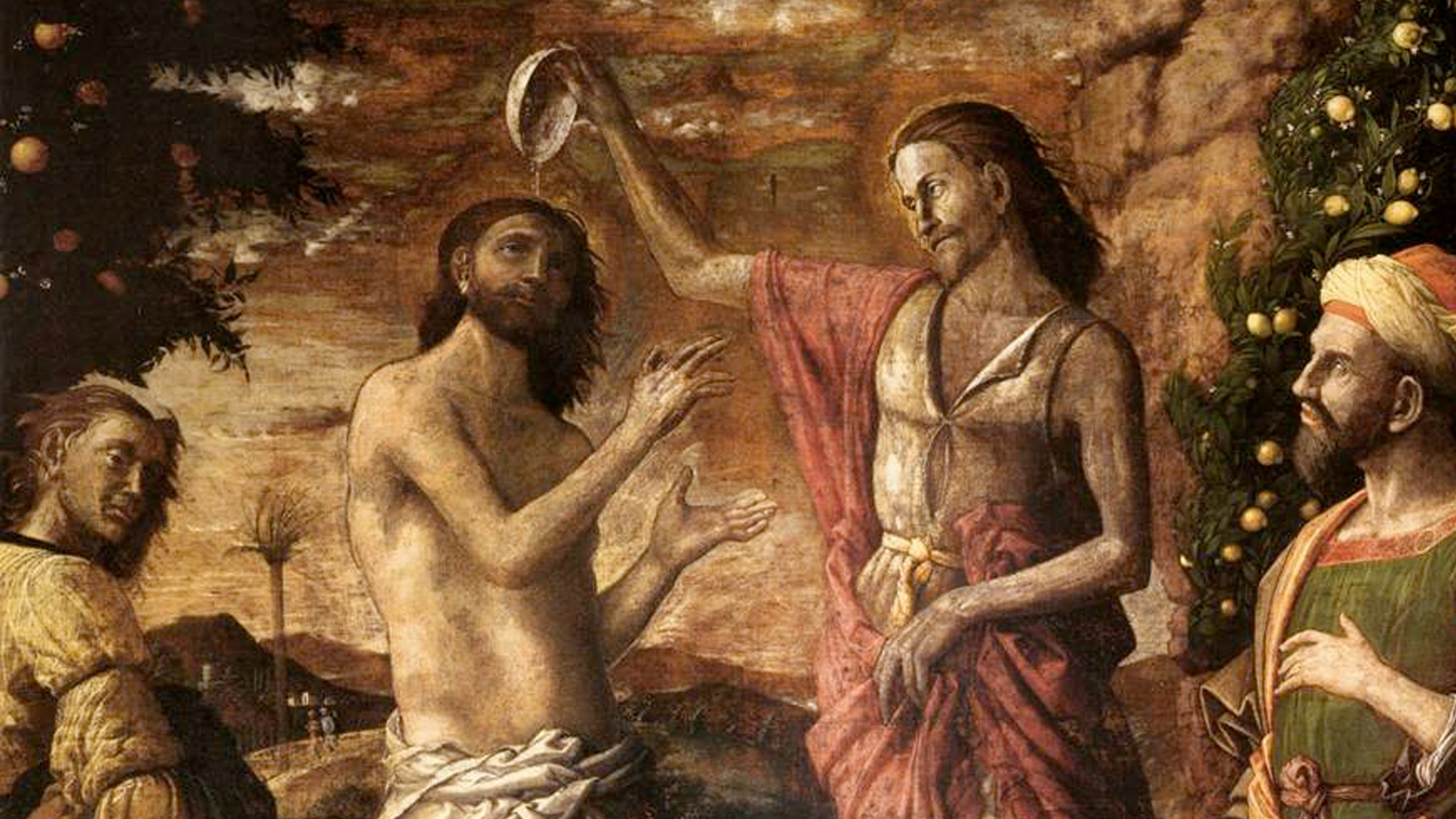 By Fr. Tom Zelinski, OFM Cap.
We close the Christmas Season with the Feast of the Baptism of the Lord. I'm sure, as this day comes along each year, some people ask, "Why would Jesus have to be baptized?" Traditionally we have connected baptism with the removal of "original sin," as well as our entry into the Church. Also, in the Bible the baptism of John is called a "baptism of repentance." In view of all of this, why would Jesus have to be baptized?
First of all, there is no "have to," no necessity in Jesus being baptized. We should see this event as symbolizing something that God, in Christ, chose to do. It continues what we have been celebrating at Christmas time: Incarnation, Emmanuel, God with us. Jesus came to be with us in our human experience. And so he asked John to baptize him as a way of showing that he is truly with us.
Our way of being with Jesus begins with our baptism. Jesus was proclaimed the beloved Son in whom God is well pleased. We share in that: each of us is a beloved daughter or son of God. It is important to truly believe that. We have value simply in being human beings, sons and daughters of God. In difficult moments maybe we forget that, or lose sight of our basic value.
Whatever our experience, Jesus stands shoulder to shoulder with us on the journey. That is very much the meaning of why he participated in the baptism of John.