Retreat Weekends Walking In the Footsteps of St. Francis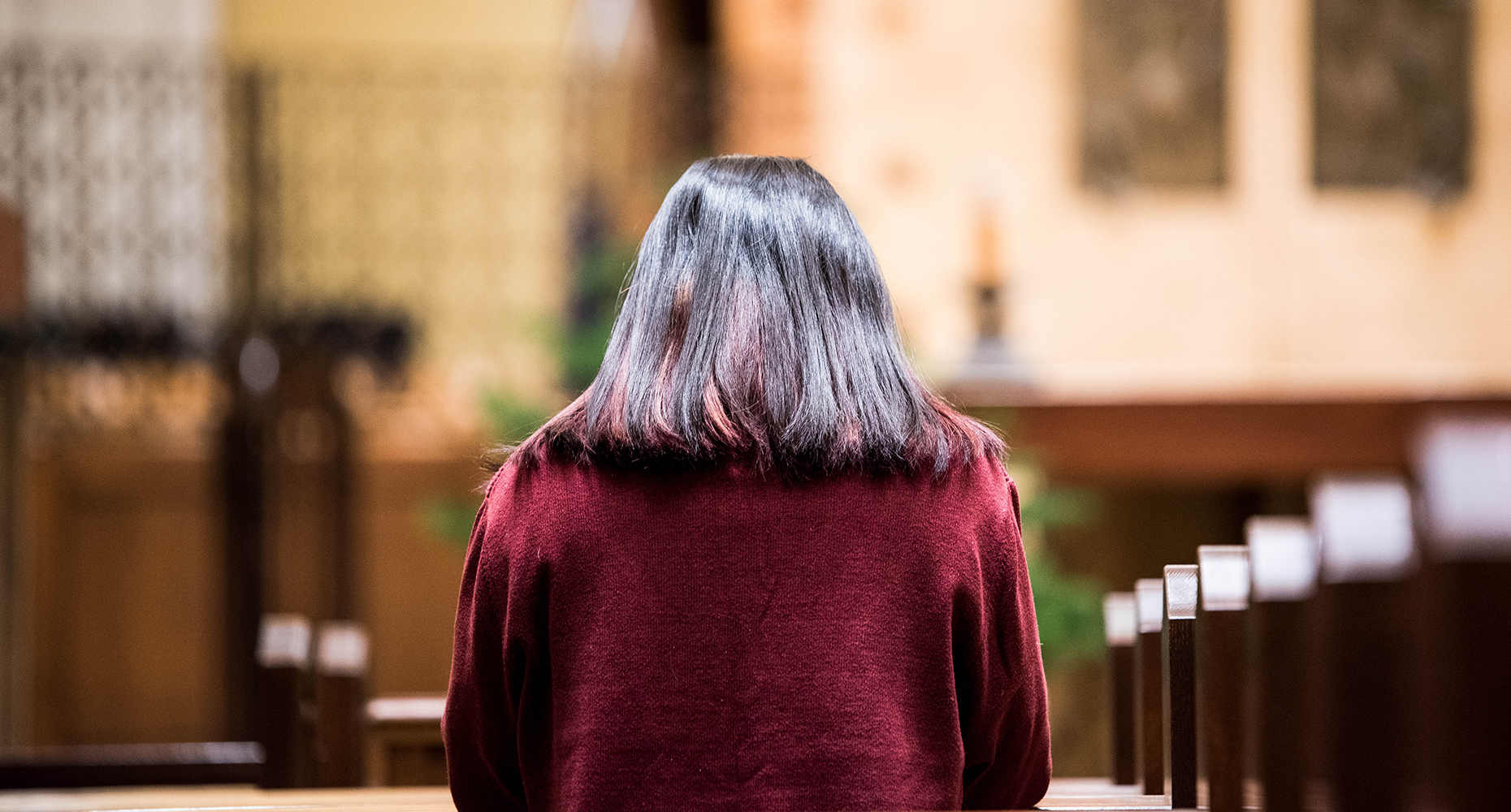 About
Please join us at Capuchin Retreat for our 2023-2024 Retreat Season as we learn to walk in the footsteps of St. Francis of Assisi. The word that best explains the true nature and demands of our Christian life, faith, vocation, and discipleship is "JOURNEY." While there are numerous words to mean the various kinds of journeys we embark on, the word "PILGRIMAGE" is so dear to the followers of Christ. Pilgrimage means a pathway that leads one to an encounter with God. When we follow the Way of Christ, for He is the Way (John 14:6), He always leads to an encounter with God. The Catholic Church is known as the Pilgrim Church on earth leading the flock of Christ towards an encounter with God. And this Pilgrim Church is so blessed to have the intercession, example, and guidance of the numerous saints who have walked this pilgrimage and encountered God.
St. Francis of Assisi, the most-known pilgrim for his following of Christ both within and outside the Catholic tradition, continues to inspire and guide many more followers of Christ in their pilgrimage on Earth. His very life of Gospel simplicity and fraternity, his words of spiritual wisdom, the significant occasions of his encounters with God, and the long-standing wealth of Franciscan spirituality inspire many Christians today to follow Christ in the footsteps of St. Francis, including Pope Francis.
Here is a life-giving opportunity for you to make such a pilgrimage with St. Francis by joining us for the weekend retreat with the theme, "In his footsteps – A weekend retreat with St. Francis of Assisi." By delving into our Franciscan tradition, we will unravel the life of St. Francis and explore key events in his life of conversion and ministry. And this pilgrimage during this retreat will enlighten you to recognize God's presence and guidance in whatever step you are taking right now in your own journey, in the footsteps of St. Francis of Assisi.
The suggested donation for the weekend retreat is $250.00
Online Registration
Online registration now available. Simply click the register button under your desired weekend below. You may also register from our Calendar page by choosing the appropriate month, clicking on the weekend you are interested in, and clicking on the register button at the bottom. Once on Eventbrite, click on the red check out button, fill out the form and pay with your credit card. You will then receive an email notification that you are registered. Please remember to let your captain know that you registered online if you are part of the group that is listed for that weekend.
Phone Registration
If you prefer to register by phone and you are a member of one of the parishes or communities listed below, please contact the captain that directly corresponds to you. If you are not a member of any of the parishes or communities for the particular weekend you're interested in, pleace call the Capuchin Retreat Center directly at (248) 651-4826.
---
Women's Retreat: September 8-10
St. Isidore, Macomb – Contact Kathy Shipton at (586) 291-7769
Our Lady of Mt. Carmel – Contact Debbie Watson at (810) 656-9512 or Cindy Koepf at (810) 357-1733
St. Paul Tarsus, Clinton Twp – Contact Marge Lanzi at (586) 504-7097
Our Lady of Perpetual Help, Caseville – Contact Linda Oeschger (989) 453-2383
Sarnia Women – Contact Capuchin Retreat at (248) 651-4826
Women's Retreat: September 22-24
St. Joseph, Lake Orion – Contact Terry Borgula at (248) 396-7885
St. Mary Queen of Creation, New Baltimore – Contact Christine Spangler at (586) 243-3756
St. Michael, Sterling Heights – Contact Patty Takle at (586) 524-5358 or Carrie Kulasa at (586) 306-2683
St. John Vianney, Shelby Twp – Contact Jan Lerch at (586) 212-8009
St. Peter, St. Joseph (Ontario) – Contact Martha Mungar at (519) 236-7321
Mixed Retreat: September 26-28 (Midweek)
St. Bonaventure Fraternity – Contact Mary Myler at (586) 651-7289
St. David Fraternity – Contact Sheila Tricoci at (231) 420-5464
Miscellaneous – Contact Capuchin Retreat at (248) 651-4826
Sarnia Men – Contact Steve Marcy at (519) 666-0358
Sarnia Secular Franciscans – Contact Dolores Murray at (519) 869-2387
Women's Retreat: September 29 – October 1
St. Francis/St. Maximillian Kolbe – Contact Julayne Bucec at (586) 612-7037 or Dora Osborne at (586) 453-4056
St. Rene, Sterling Heights – Contact Virginia Jennings at (586) 436-6236
St. Mary, Port Sanilac – Contact Susan Akkerman at (810) 622-9167 or Capuchin Retreat at (248) 651-4826
Women's Retreat: October 13-15
Imlay City – Contact Anna Maria Calianno at (810) 523-5192
Guardian Angels – Contact Betty Czaplicki at (248) 840-1153
St. Hubert, Harrison Twp. – Contact Capuchin Retreat at (248) 651-4826
Allenton – Contact Jennifer Bussone at (810) 422-3400
Women's Retreat: October 27-29
Our Lady of the Woods, Woodhaven – Contact Jeanie Morgan-Lambrix at (313) 683-2375
Star of the Sea – Contact Capuchin Retreat at (248) 651-4826
Sacred Heart, Dearborn – Contact Capuchin Retreat at (248) 651-4826
Men's Retreat: November 3-5
St. Therese of Lisieux, Shelby Twp. – Contact Ed Paulson at (586) 697-6677 or Kurt Dekoski at (586) 215-8243
St. Isidore – Contact Dave Bisdorf at (586) 202-7000
St. Francis/St. Maximillian Kolbe – Contact Dan Byrne at (586) 515-3142
St. Ronald/St. Paul of Tarsus/St. Rene – Contact Sal Ales at (586) 263-3483
Ukrainian Parishes – Contact Jerry Derkacz at (248) 608-0859
St. Bonaventure/Sarnia – Contact Stephen Haycox at (313) 530-3563
Men's Retreat: January 5-7
Lapeer County Catholic Men – Contact Tom Mikulski at (810) 664-3646 or Rick Van Haaften at (810) 660-7025 or Phil Francis at (810) 728-2295
Holy Family Parish – Contact Michael Leen at (810) 404-5336 or Capuchin Retreat at (248) 651-4826
Men's Retreat: January 12-14
St. Lawrence and St. Andrew – Contact Steve Endres at (586) 838-6982 or Paul Okoniewski at (586) 752-7834 or Patrick Endres at (586) 873-8129
Ave Maria – Contact Joe Sutherland at (810) 710-0899
Saginaw Men – Contact Capuchin Retreat at (248) 651-4826
Women's Retreat: January 19-21
Holy Family, Sandusky – Contact Julie Leen at (810) 404-9686
St. Peter, Mt. Clemens – Contact Capuchin Retreat at (248) 651-4826
St. Lawrence, Utica – Contact Mary Beauregard at (586) 306-0708
St. Malachy, Sterling Heights – Contact Trudy Nowicki at (586) 321-8599 or Sue Candela at (586) 264-5439 or Capuchin Retreat at (248) 651-4826
Mixed Retreat: January 26-28
Married Couples – Contact Paul and Lorie Bobak at (313) 610-4504 or Charles and Beverly Sapian at (734) 672-7579
Sarnia Men – Contact Steve Marcy at (519) 666-0358
Women's Retreat: February 2-4
St. Kieran, Shelby Twp. – Contact Pamela DeClercq at (248) 651-2473
Warren/Roseville – Contact Janet Schnur at (586) 805-0088
St. Mark/St. Louise, Warren – Contact Jan Klemm at (586) 350-3967
National Shrine of the Little Flower – Contact Mila Ching at (586) 275-5126
St. Francis of Assisi – Contact Grace Hill at (586) 725-5919
Women's Retreat: March 1-3
St. Margaret of Scotland, St. Clair Shores – Contact Chris Walasek at (586) 598-4983
Lapeer – Contact Vicki Casey at (810) 417-1107 or Melinda Dinsmore at (810) 813-6364
St. Jude, Detroit – Contact Gloria Pastuszak at (586) 879-0303
St. Thomas Chaldean – Contact Nadia Metti at (248) 464-9249
Men's Retreat: March 8-10
St. Ann, Warren – Contact Steve Fallon at (586) 272-3198
Saginaw – Contact Capuchin Retreat at (248) 651-4826
St. Jane Frances de Chantal, Sterling Heights – Contact Capuchin Retreat at (248) 651-4826
Holy Name of Mary, Harbor Beach – Contact Dan Lemanski at (989) 479-9560
St. Vincent DePaul, Pontiac – Contact Mike Cooney at (248) 217-2160
Romeo – Contact Patrick Miller (586) 651-8847
Bad Axe/Caseville – Contact Ray Geiger at (989) 550-1848 or Doug Grates at (989) 600-2973
St. Lucy – Contact Capuchin Retreat at (248) 651-4826
Farmington – Contact James Biddinger (734) 658-0343
Holy Innocents, Roseville – Contact Larry Pitruzzello at (586) 871-8716
St. Kieran – Contact Chris Cornau at (248) 941-9291
Women's Retreat: March 22-24
Daughters of Eve – Contact Lora Adam at (248) 229-7914
Brown City/North Branch/Burnside – Contact Vicky Rogers at (810) 688-3853
Multi-Parishes – Contact Capuchin Retreat at (248) 651-4826
St. Therese of Lisieux, Shelby Twp – Contact Diane Kuptz at (586) 747-3591
Women's Retreat: April 5-7
Sacred Heart, Bad Axe – Contact Deb Abraham at (989) 269-6678
St. Peter – Contact Suzie Wurster at (810) 667-1849
Holy Name of Mary, Harbor Beach – Contact Marge Lemanski at (989) 874-4383
OM of Perpetual Help, Oak Park, Ferndale – Contact Francine Potochnik at (248) 376-7072
Women's Retreat: April 19-21
St. Clement of Rome, Romeo – Contact Rose Ann Miller at (586) 337-3963
St. Bonaventure Fraternity – Contact Bernadette Mikowski at (586) 939-7775
St. Ronald, Clinton Twp. – Contact Chris St. Onge at (586) 914-0188
Friends of St. Clare – Contact Capuchin Retreat at (248) 651-4826
Western Wayne Women – Contact Capuchin Retreat at (248) 651-4826
St. Thomas the Apostle – Contact Capuchin Retreat at (248) 651-4826
Women's Retreat: April 26-28
Sacred Heart – Contact Rose Ann Malvesto at (734) 675-3914
South East Michigan – Contact Nicolette Ellinghausen at (586) 360-6332
Harrison Twp., Etc – Contact Linda Merritt at (586) 212-5267
Our Lady of Refuge, Orchard Lake – Contact Linda Godell at (248) 396-7732
St. Joseph, Howell – Contact Mary Sue Plachta at (989) 450-1446
Women's Retreat: May 3-5
St. Anastasia, Troy – Contact Capuchin Retreat at (248) 651-4826
St. Mark, Warren – Contact Capuchin Retreat at (248) 651-4826
Corpus Christi/Good Shepherd – Contact Brenda Martin at (248) 943-0974
St. Frances Cabrini, Allen Park – Contact Rose Femminineo at (313) 318-9784